Stores two 10′ hard sleeves, one above the other. Requires only 9″ of mounting surface, freeing up valuable space for other equipment. Easy to retrofit.
Includes two cast aluminum mounts, two solid 10′ aluminum trays, and four straps to secure the sleeves in place.
Due to length of tray, HHS-TMV-2 must be shipped via motor freight. For shipping via UPS or FedEx, see HHS-TMV-2-ST.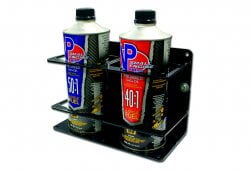 Accommodates your choice of two cylindrical 32 oz. (3-3/8″ dia.) cans, two rectangular...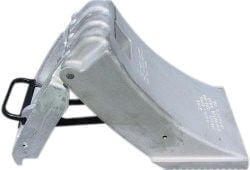 "The Fire Industry's Most Popular Choc" A strong, dependable wheel choc for use...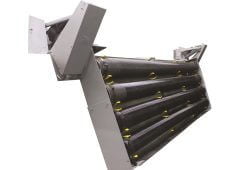 Quickly retrieve hard sleeves from over the side compartments! This revolutionary new hydraulic...