The VS-1.2 positive pressure ventilation Blower is just what you're looking for if you want the convenience of a long-running Battery Powered PPV blower.
THE NEW VS-1.2 BATTERY BLOWER WITH 70 MINUTE RUN TIME, REMOVABLE BATTERY, AND TALLER FOLDING HANDLE!
The VS-1.2 is the second version of the Tempest Tech Series product line. This PPV Blower features an ergonomic design and a leading-edge battery motor. At only 53 lbs. it leads the industry in mobility with a carrying strap and wheels for easy deployment.
With an AMCA air flow rating of 10,887 cfm., the VS-1.2 delivers a level of utility and performance not found in any other battery-driven blower.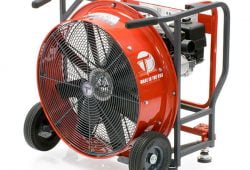 Direct-Drives offer the ideal combination of value, performance and durability. Most popular and...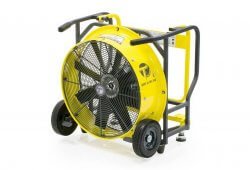 SINGLE SPEED (ELEC) Tempest Single Speed PPV fans feature some of the lightest...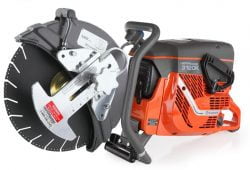 This 119cc saw is one of the most powerful handheld power cutters in...