Department: Washington Fire & Hose Co #2
Location: 400 Railroad Street, Danville, PA 17821
Delivery date: Nov. 2017
Apparatus Description: Rescue 1 24' Tandem Axle Walk-In Rescue Body, Spartan Gladiator ELFD, 20" Raised Roof Chassis
Apparatus Manufacturer: Rescue1®
Apparatus Type: 24' Tandem Axle Walk-In Rescue Body
Cab/Chassis Make/Model: Spartan Gladiator ELFD/20" Raised Roof Chassis
Engine Make Model and Horsepower: Cummins ISX 12L, 500 HP
Rescue Body Length: 24' Walk-In Rescue Body
Rescue Type:  Walk-In Rescue, Tandem Axle
Salesman:  Lance Spitler
Dealer:  Spitler Ambulance & Rescue
Dealer Location: 70 Choate Circle, Montoursville, PA 17754
Other features:Washington Fire Department's Heavy Rescue Features:All extruded aluminum Extreme Duty 24 foot Walk-In rescue is equipped with on board foam system, 35 kw PTO driven Onan generator, 9000 watt Will-Burt light tower, 9000 lbs portable winch system, absorbent material electric/air operated dispenser hopper, (2) bottle breathing air system, (6) high angle tie off eyelets and a 19' recessed awning are just a few of the built-in components.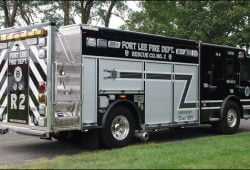 Fort Lee Fire Departments Heavy RescueFeatures: 17'-7" Walk-Around Rescue constructed of 304L StainlessSteel....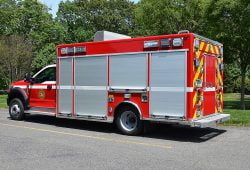 Agawam (MA) Fire Dept. 14'-6" Light Duty Rescue Department: Agawam (MA) Fire Dept....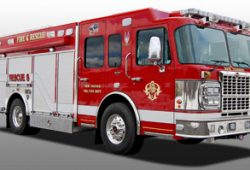 The symbol of excellence... Since 1985, Rescue 1 has been the leading symbol...