OnScene's new X30 cargo lift system is designed to lower heavy equipment from high truck compartments with the push of a button. Featuring a 500-lb. capacity and 30-36-inches of downward travel, the X30 positions gear at the ideal height for better ergonomics. Its anodized aluminum tray features configurable tie-down points, plus an optional lay-down front and back to avoid lifting cargo over the tray's lip.
Specifications:
Extension: 100%
Capacity: 500 lbs.
Depth: Varies
Materials: Corrosion-resistant anodized aluminum
Buy this product online >
Link to: https://onscenesolutions.com/product/x30/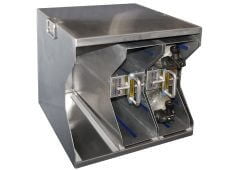 Carry multiple SafeTSystem™ holder carriers at one time. Choose from a two-, three-...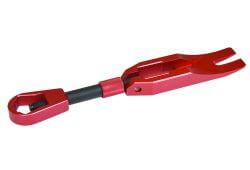 You won't find a more versatile personal carry tool than the newly redesigned...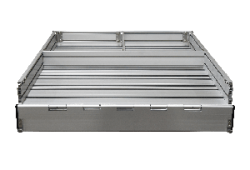 Introducing OnScene Solutions' all-new configurable cargo tray! This anodized aluminum tray features configurable...