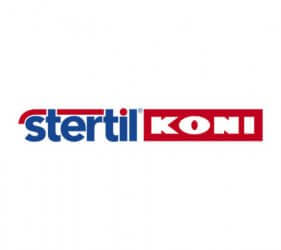 200 Log Canoe Circle
Stevensville, MD 21666
United States
Stertil-Koni Lifts
1996
26
Stertil-Koni USA is the market leader in heavy duty vehicle lifts, notably truck lifts and bus lifts, and proudly serves trucking fleets, municipalities, state agencies, school bus fleets, major corporations, the U.S. Military and more. Stertil-Koni's breadth of products meets all ranges of lifting needs and includes portable lifts such as mobile column lifts, 2-post, 4-post, inground piston lifts, platform lifts, and its axle-engaging, inground, scissor lift configuration, ECOLIFT. The company's innovative, inground telescopic piston DIAMONDLIFT is now available with an optional Continuous Recess system, ideal for low-clearance vehicles. Stertil-Koni USA is headquartered in Stevensville, Maryland with production facilities in Europe, The Netherlands, and in Streator, IL.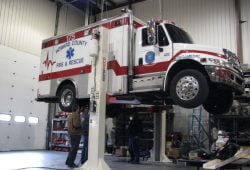 FREEDOMLIFT combines peak performance and safety through a symmetrical, open floor design that...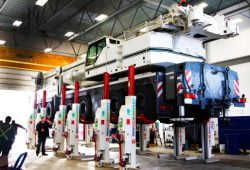 Recognized as the industry's first "green" mobile column lift, EARTHLIFT columns are made...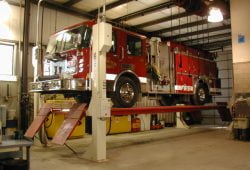 Stertil-Koni Heavy Duty 4-Post Lifts are available in four models and suitable for...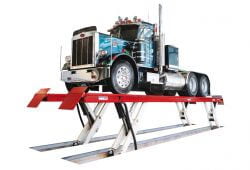 SKYLIFT is a superior heavy duty platform lift that uniquely provides a "clear...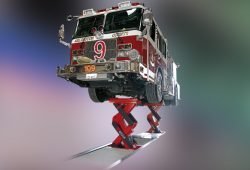 INGROUND SCISSOR ECOLIFT ECOLIFT is the industry's original ultra-shallow, full-rise axle-engaging inground scissor...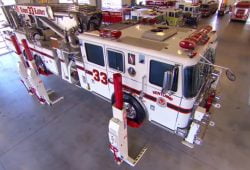 Mobile Column Lifts from Stertil-Koni allow you to safely lift a wide range...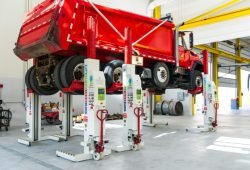 WIRELESS MOBILE COLUMN LIFTS Wireless mobile column lifts from Stertil-Koni are truly portable....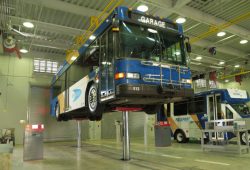 INGROUND TELESCOPIC PISTON LIFT Stertil-Koni DIAMONDLIFT telescopic piston lifts set a new industry...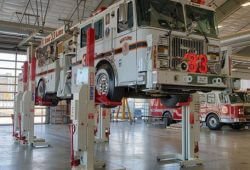 ACCESSORIES AND SHOP EQUIPMENT FOR VEHICLE LIFTS MOBILE COLUMN LIFTS Lowered Base...
Top
News & Press Releases