Custom cast brass pick head fire axe with fine lightly stained hickory handle.
Small 14" Chrome  ($185)
Small 14" Gold ($300)
Medium 27" Chrome ($205)
Medium 27" Gold ($335)
Large 36" Chrome ($265)
Large 36" Gold ($390)
Laser engraved axe handle ($30)
Prepare axe head for badge mounting ($15)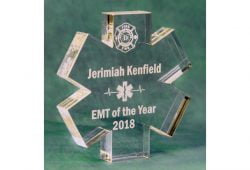 Unique free standing 1" thick Star of Life. Available in clear or blue...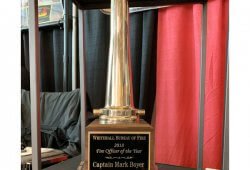 Brass finished nozzle, mounted on solid walnut base with engraved plate.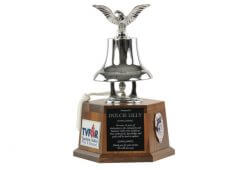 Chrome plated 6" bell with eagle ($565) Add a square "box" walnut base...