Custom cast brass pick head fire axe with fine lightly stained hickory handle.
Small 14" Chrome  ($185)
Small 14" Gold ($300)
Medium 27" Chrome ($205)
Medium 27" Gold ($335)
Large 36" Chrome ($265)
Large 36" Gold ($390)
Laser engraved axe handle ($30)
Prepare axe head for badge mounting ($15)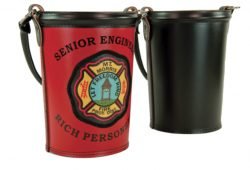 Authentic 18th century leather fire bucket, used by our forefathers to form bucket...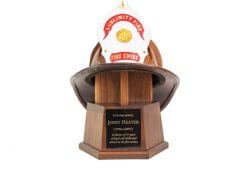 San Francisco style leather helmet mounted on a custom walnut base. The base...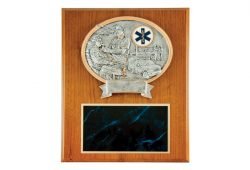 Oval casting of paramedics working on a patient with the medic unit in...