This safe, secure, and efficient storage system turns hard sleeve retrieval into a one-person operation – no dangerous climbing and no dropped sleeves.
Sleeve slides out and tilts down for easy removal with reduced risk of injury to personnel or damage to apparatus
Maximum load: 100 lb.
Driver's Side Configuration: Model HSG-1-D-10
Officer's Side Configuration: Model HSG-1-O-10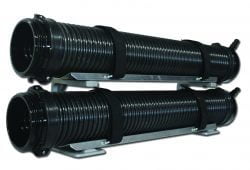 Stores two 10' hard sleeves, one above the other. Requires only 9" of...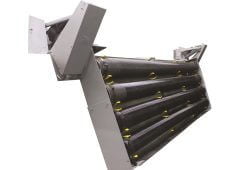 Quickly retrieve hard sleeves from over the side compartments! This revolutionary new hydraulic...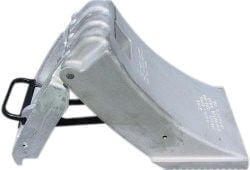 "The Fire Industry's Most Popular Choc" A strong, dependable wheel choc for use...