Introducing the NEW Skedco COBRA® "D" Riggers Belt, the perfect fit for emergency responders and men and women in uniform.  This belt is made of 1 3/4′ black webbing and features the Skedco COBRA® "D" buckle which will not release under tension. The quick release tabs are larger than normal COBRA® buckles which means you can easily operate them with a gloved hand.  The built-in D-Ring has a matte finish for low reflection.  The D-Ring and buckle are rated at 5,000 lbs while the webbing has a 7,000 lb tensile strength. The belt is adjustable and is secured in place with Velcro.  The Skedco COBRA® "D" Riggers Belt also provides quick relief from nature's emergencies as well.  At Skedco we call it "click and go technology".
Size Chart:
S: Fits 26″ – 30″
M: Fits 30″ – 35″
L: Fits 35″ – 40″
XL: Fits 39″ – 44″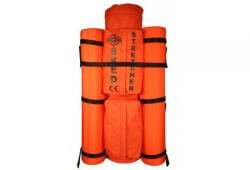 The Sked® Complete Rescue System – International Orange combines the Sked® Basic Rescue System...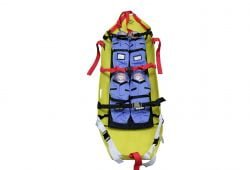 The Kiddie Litter was developed for emergency evacuation of babies from the nursery...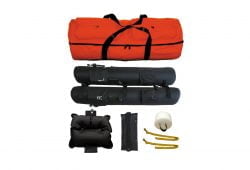 This unique system features a Sked® Stretcher pre-rigged for extremely rapid deployment into...