14128 N Hauser Lake Rd
Hauser, ID 83854
United States
208-777-0360
About us, Ventry Solutions, Inc.:
We've been in business since 1972. John made the first positive pressure ventilation (PPV) fan in 1989, with help from James, Myron, and other local fire fighters.
We are the OEM (original equipment manufacturer) of and own the patents on Ventry® Ventilation Fans and Lentry® Lighting Systems.
Our products incorporate decades of direct experience, testing, and feedback from our customers and evolve continuously as additional experience is gained. We do not release a new product every time we innovate; instead, we apply innovations to all applicable models and make them retrofit whenever possible.
We normally ship orders within three business days after receipt of order.
We are proud of our products, eager to earn repeat business and customer referrals, and we guarantee our products.
We welcome international orders and are always looking for partners in the USA and around the world. Contact us to discuss partnership opportunities as dealers, distributors, reps.
Please connect with us by email to receive our once-per-month-at-most email of "Great News" from VSI with valuable-for-you news of new products and accessories, new videos, rare discounts, and more.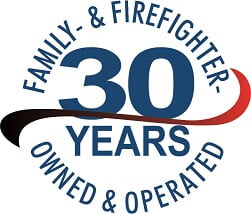 Our Mission
Ventry Solutions, Inc. backs up our out-STAND-ing products with exceptional customer service, before, during and after the sale. Our staff has over 80 years of combined firefighting experience which informs our products, customer service, and business model.
Our mission is to build the best equipment possible, in safety, quality, and value, while keeping the designs simple for minimal maintenance and intuitive, effective operation.