Authentic 18th century leather fire bucket, used by our forefathers to form bucket brigades; now available to you for decorative or collector's pieces; custom coloring and lettering available. Available in black and red/black trim.
Leather bucket with stock "FIRE" lettering (H-11") ($210)
Custom logos or lettering ($50)
Mini leather bucket with lettering (H-5.75") ($95)
Mini leather bucket with custom full color logo ($120)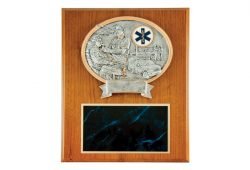 Oval casting of paramedics working on a patient with the medic unit in...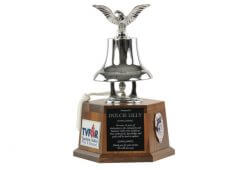 Chrome plated 6" bell with eagle ($565) Add a square "box" walnut base...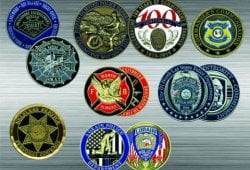 If your department has ever considered a custom challenge coin, now is a...