Brass finished nozzle, mounted on solid walnut base with engraved plate.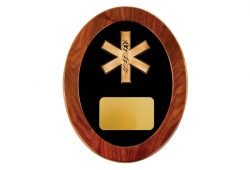 Solid walnut oval frame, bronze finish casting "EMS Star of Life" on blue...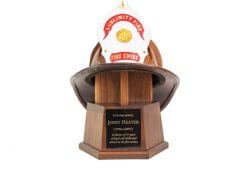 San Francisco style leather helmet mounted on a custom walnut base. The base...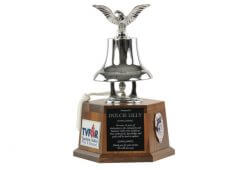 Chrome plated 6" bell with eagle ($565) Add a square "box" walnut base...