Unique free standing 1" thick Star of Life. Available in clear or blue acrylic. Reverse engraved.
5" ($50)
7" ($80)
9" ($120)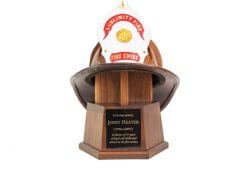 San Francisco style leather helmet mounted on a custom walnut base. The base...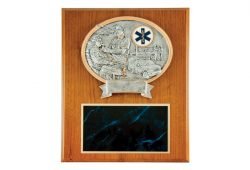 Oval casting of paramedics working on a patient with the medic unit in...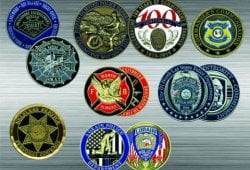 If your department has ever considered a custom challenge coin, now is a...