Unique free standing 1" thick Star of Life. Available in clear or blue acrylic. Reverse engraved.
5" ($50)
7" ($80)
9" ($120)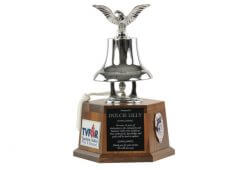 Chrome plated 6" bell with eagle ($565) Add a square "box" walnut base...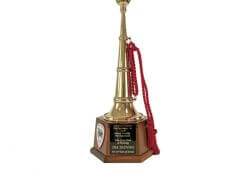 Speaking Trumpets – Mounted on a solid walnut base with engraved plate. Trumpets...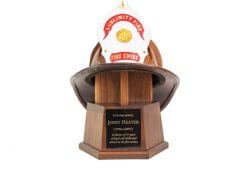 San Francisco style leather helmet mounted on a custom walnut base. The base...