Solid red alder plaque in the shape of your state with chrome or gold plated axe; choice of colored brass engraving plate, one 4" round or custom cut logo, with room to mount badges.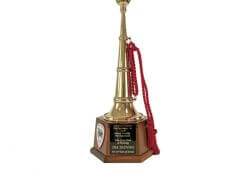 Speaking Trumpets – Mounted on a solid walnut base with engraved plate. Trumpets...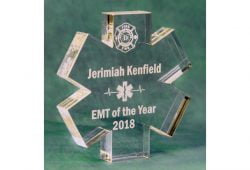 Unique free standing 1" thick Star of Life. Available in clear or blue...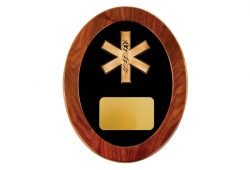 Solid walnut oval frame, bronze finish casting "EMS Star of Life" on blue...