Solid red alder plaque in the shape of your state with chrome or gold plated axe; choice of colored brass engraving plate, one 4" round or custom cut logo, with room to mount badges.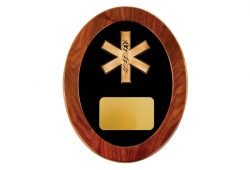 Solid walnut oval frame, bronze finish casting "EMS Star of Life" on blue...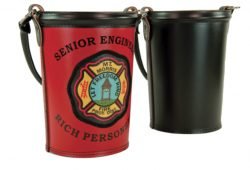 Authentic 18th century leather fire bucket, used by our forefathers to form bucket...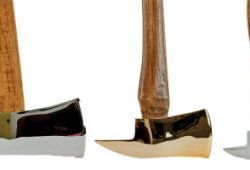 Custom cast brass pick head fire axe with fine lightly stained hickory handle....