Solid red alder plaque in the shape of your state with chrome or gold plated axe; choice of colored brass engraving plate, one 4" round or custom cut logo, with room to mount badges.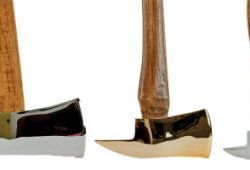 Custom cast brass pick head fire axe with fine lightly stained hickory handle....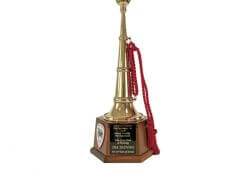 Speaking Trumpets – Mounted on a solid walnut base with engraved plate. Trumpets...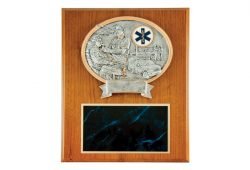 Oval casting of paramedics working on a patient with the medic unit in...