The road is changing and so are the vehicles on it. According to a report from the International Energy Agency, sales of electric cars hit 6.6 million in 2021, more than tripling their market share from two years earlier. Electrical vehicles may be better for the environment but they pose critical challenges for firefighters.
Fires in electric vehicles often take crews longer to handle than those in vehicles with internal combustion engines.  For fire crews, electrical vehicle batteries are hard to reach, difficult to cool down, and the energy created with thermal runaway can easily re-ignite or spread from cell to cell. Ziamatic's new Vehicle Cooling Units could be the answer to those challenges, with 36″ and 72″ options available.
Our new Vehicle Cooling Units adapt to conventional fire hoses using a NHT 1.5 double female coupling (sold with). They can be slid underneath vehicles with a ground clearance of less than 4 inches and still be very effective. Our 36" unit uses as little as 40 gallons of water per minute. After more than a year of designing and testing, what may be the most cost effective and efficient Vehicle Cooling Units are now available.
SPECS FOR VEHICLE COOLING UNITS:
– 1/16" Diameter Holes
– 83 Holes per 3 Foot Section
– 140 Degree Spray Pattern
– 3 5/16" Ground Clearance
MODELS:
VCU-36 (Use VCU-36.jpg)
– 40-60 G.P.M.
– 4'x8′ Coverage at 5.5″ Vehicle Ground Clearance
– 83 Spray Holes
VCU-72 (Use VCU-72.jpg)
– 84-119 G.P.M
– 7'x8′ Coverage at 5.5″ Vehicle Ground Clearance
– 166 Spray Holes
VCU-36A
Vehicle Cooling Unit -36″ with quick disconnect only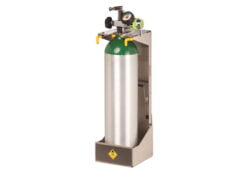 Features: – No straps, no hassles – Fast, simple, and self-locking – because...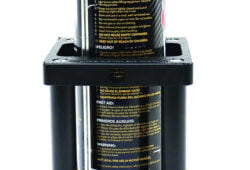 Keeps your choice of one cylindrical 32 oz. can or one rectangular 32...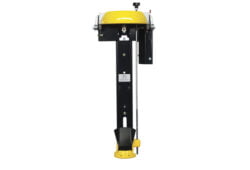 A hands-free, electric alternative to inertia-based brackets. Features: – Ties into an apparatus'...