Mounts under bench/squad seats for maximum use of available space. To change cylinders, flip the latch and slide the tray out of the compartment. After the slide clears the compartment door, continue to pull tray out until it latches, then lower the end of the slide to ground level.
Features:
Safely slide larger cylinders out and down from confined areas. Our new larger, two-handed, handle design allows for a safer more controlled operation. The front access locking pin is designed for easier access and allows for a one-person operation. The new design has a new locking pin location that offers a smaller overall width profile.
Specs:
-Accepts M-H cylinder sizes.
-QR-MV cylinder bracket sold separately.
-Meets SAE suggested standard.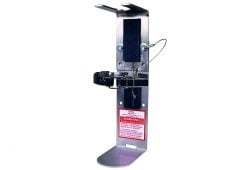 Safely store a fire extinguisher inside or outside of the crew area with...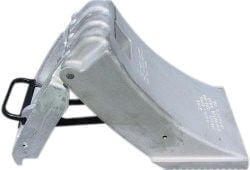 "The Fire Industry's Most Popular Choc" A strong, dependable wheel choc for use...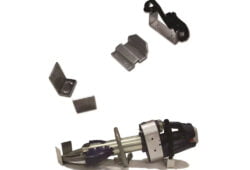 Designed for the horizontal mounting of cutter, spreaders, and combination tools with grip...