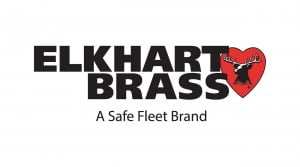 1302 W. Beardsley Ave
Elkhart, IN 46514
United States
Elkhart Brass is the industry's most experienced manufacturer of rugged and innovative firefighting and fire protection equipment. Elkhart Brass' global presence services municipal fire departments, OEM's, building systems, offshore drilling sites, military, marine, LNG, refineries and other industrial firefighting markets.
Founded in 1902, Elkhart Brass still operates in its original site in Elkhart, IN and manufactures more than 2,000 products used in every aspect of firefighting. We take pride in developing the most innovative equipment so those involved in emergency management have a safer, more efficient work environment. Our vast product line includes handline nozzles, monitors, ERCM Industrial systems, gauges, flowmeters and valves.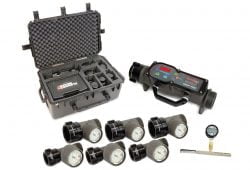 The Elkhart Brass NFPA 1962 Flow Test Kit includes all essential components needed...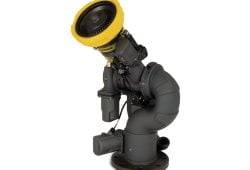 TECHNOLOGY + DURABILITY = THE TOTAL SOLUTION Elkhart Brass is proud to introduce...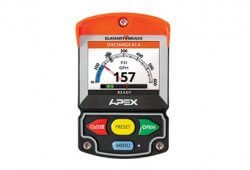 APEX, the most technologically advanced electric valve controller in the industry. The sleek...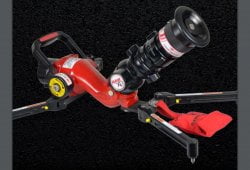 The RAM XD is easily deployed and operated by a single firefighter. Its...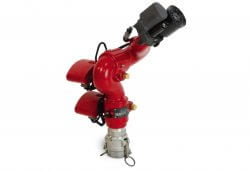 With a small swing radius and low stow height, the BrushHawk is the...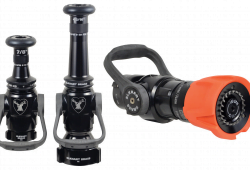 The XD Series Nozzle Line takes the industry standard for handline nozzles to...