Keep your tools mounted safely with Ziamatic's Heavy Rescue Tool Mounts. These brackets are designed to store most extrication tools available to fire departments today. Ziamatic's new Heavy Rescue Tool Mounts are most effective when combined with one of our brackets from our Sure-Grip product line. The Heavy Rescue Tool Mounts have been rigorously tested by receiving free falling weight drops of 60 pounds, over 100 times in a row to assure they will withstand the day-to-day use of firefighting.
Features:
– High Density Polyethylene
– Non-corrosive, chemical resistant
– Designed to fit most brands of hydraulic and battery-operated tools.
– Can be flush-mounted or spaced from mounting surface to provide clearance for battery.
– Tested with a maximum 5″ spacing using 3/8″ fasteners (not included).
Easy to use:
– Simply place the jaws into the mount.
– Secure the handle as desired.
– We suggest using our Sure-Grip mounts, models SG-VM-A, XL or XLS.
Models:
QM-ET-TTS – Tool mount for combination tools and spreader – bracket only
QM-ET-TTC – Tool mount for cutter – bracket only
SG-VM-XL-TTS – Sure-Grip spreader kit
SG-VM-XL-TTC – Sure-Grip cutter kit
SG-VM-A-TTS – Adjustable Sure-Grip tool spreader kit with UMVS-1625-11 Strap
SG-VM-A-TTC – Adjustable Sure-Grip tool cutter kit with UMVS-1625-11 Strap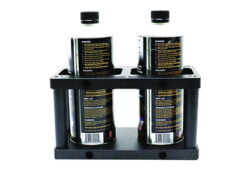 Our Double Premix Holder accommodates your choice of two cylindrical 32 oz. cans,...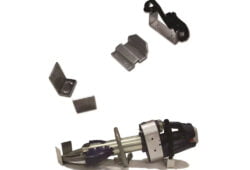 Designed for the horizontal mounting of cutter, spreaders, and combination tools with grip...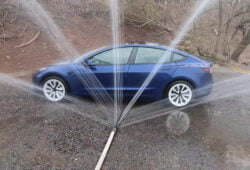 The road is changing and so are the vehicles on it. According to...