Four SCBAs in the space of one!
Features:
– Makes efficient use of your available compartment space by storing up to four air packs or spare cylinders on the easy to use "Lazy Susan" style rotating platform.
– Each cylinder is secured firmly in place with a WALKAWAY Spring Clip Bracket (sold separately).
– Holder automatically stops and locks into place after each 90-degree rotation to present the next cylinder for safe and convenient retrieval.
Basic unit, less brackets, measures 10″ W x 10″ D x 25-1/2″ H. To calculate overall width requirement, measure the depth of the air pack or cylinder to be stored, double that measurement, and add 6″. To calculate overall height required, measure the length of your air pack or cylinder and add 1-1/2″.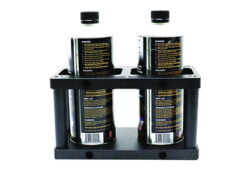 Our Double Premix Holder accommodates your choice of two cylindrical 32 oz. cans,...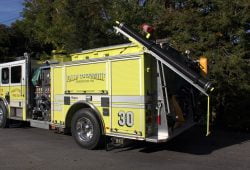 This safe, secure, and efficient storage system turns hard sleeve retrieval into a...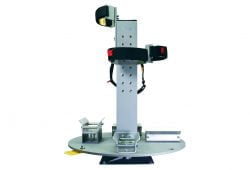 Secure up to four extrication tools in the space of one with this...