Features:
– One bracket can secure multiple stacked scene lights
– A flexible draw strap gently but firmly presses the scene light against the backplate, preventing shifting and tilting during transport. Strap falls out of the way when not in use to prevent snags.
– A durable steel guard minimizes bouncing on rough terrain, including curbs and railroad tracks
– Sleek, low-profile design requires minimal additional compartment space
– Mounts to virtually any horizontal, flat surface
Specs:
– 17″ L x 12-3/4″ W x 2-11/16″ H
– Base is black, powder-coated steel
– Strap is heavy-duty rubber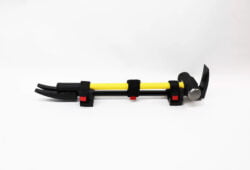 Pry and breach your way through doors and other fixtures that won't budge...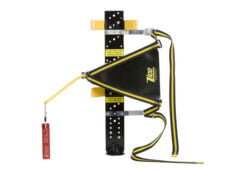 The EZ-OUT is an upgraded version of our Load & Lock SCBA Bracket,...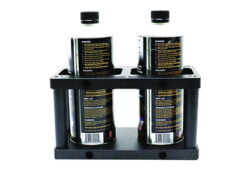 Our Double Premix Holder accommodates your choice of two cylindrical 32 oz. cans,...