Keeps rectangular cans up to 1 gallon secured and organized where you need them most. It lowers the risk of an item tipping, falling, leaking, denting, & puncturing during transport. Keeps cans easy to locate.
Features:
-Designed with super strong .75 inch-thick HDPE material.
-Non-corrosive, perfect for stainless bodies.
-Chemical Resistant.
-Mounting holes are one inch center to center.
Specs:
-Overall dimensions: 8 3/8"W. x 5 7/8" D. x 5 ¾" H. Weight: 2 lbs.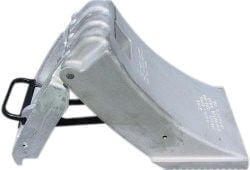 "The Fire Industry's Most Popular Choc" A strong, dependable wheel choc for use...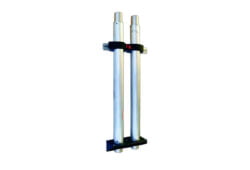 Features: -Tightly secure two or four 3″ round struts against a vertical surface...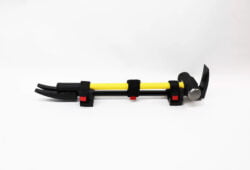 Pry and breach your way through doors and other fixtures that won't budge...