Full Color Sublimated Command/Triage Boards, leather helmet shields, standard name tags, passport make-up bags, passports, reflexite helmet shields and status/command boards.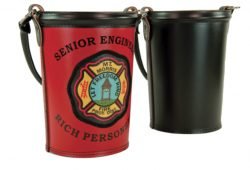 Authentic 18th century leather fire bucket, used by our forefathers to form bucket...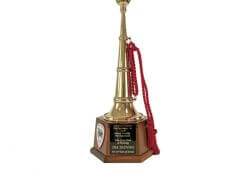 Speaking Trumpets – Mounted on a solid walnut base with engraved plate. Trumpets...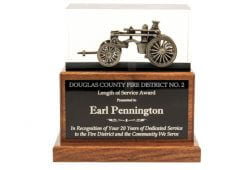 Antique steam fire pumper embedded in clear acrylic, mounted on solid walnut base....