Full Color Sublimated Command/Triage Boards, leather helmet shields, standard name tags, passport make-up bags, passports, reflexite helmet shields and status/command boards.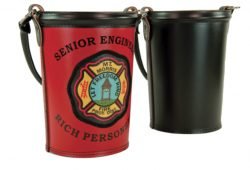 Authentic 18th century leather fire bucket, used by our forefathers to form bucket...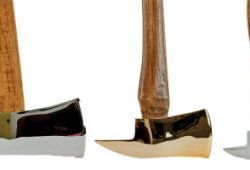 Custom cast brass pick head fire axe with fine lightly stained hickory handle....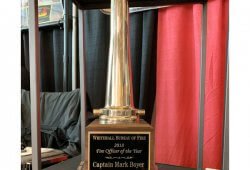 Brass finished nozzle, mounted on solid walnut base with engraved plate.