Full Color Sublimated Command/Triage Boards, leather helmet shields, standard name tags, passport make-up bags, passports, reflexite helmet shields and status/command boards.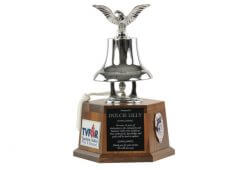 Chrome plated 6" bell with eagle ($565) Add a square "box" walnut base...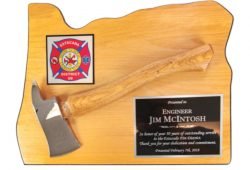 Solid red alder plaque in the shape of your state with chrome or...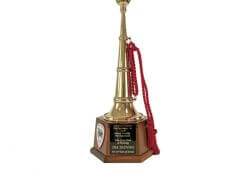 Speaking Trumpets – Mounted on a solid walnut base with engraved plate. Trumpets...