Oval casting of paramedics working on a patient with the medic unit in the background, and Star of Life emblem mounted on solid walnut 12"x15" plaque, with engraving plate ($110)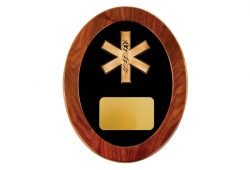 Solid walnut oval frame, bronze finish casting "EMS Star of Life" on blue...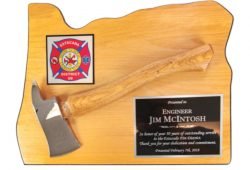 Solid red alder plaque in the shape of your state with chrome or...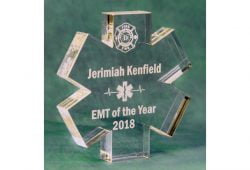 Unique free standing 1" thick Star of Life. Available in clear or blue...