Oval casting of paramedics working on a patient with the medic unit in the background, and Star of Life emblem mounted on solid walnut 12"x15" plaque, with engraving plate ($110)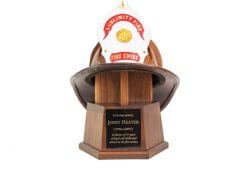 San Francisco style leather helmet mounted on a custom walnut base. The base...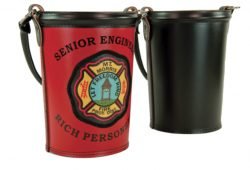 Authentic 18th century leather fire bucket, used by our forefathers to form bucket...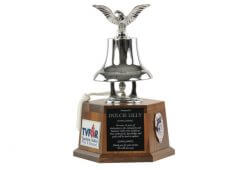 Chrome plated 6" bell with eagle ($565) Add a square "box" walnut base...