Solid walnut oval frame, bronze finish casting "EMS Star of Life" on blue velvet backing.
EMS 810-OV ($129)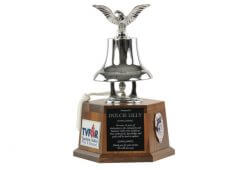 Chrome plated 6" bell with eagle ($565) Add a square "box" walnut base...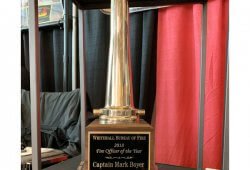 Brass finished nozzle, mounted on solid walnut base with engraved plate.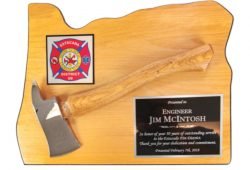 Solid red alder plaque in the shape of your state with chrome or...