Combines two Model QR-D-S Slide-Out "D" Cylinder Brackets with a powder-coated aluminum stand for easy access.
Mount to virtually any horizontal or vertical flat surface.
To secure: Slide the cylinder into the bracket until it clicks securely behind the latch
To release: Simply pull up on the strap to release the latch and pull your cylinder free
Fast, simple, and self-locking
Accommodates standard and steel "D" oxygen cylinders
Works with most regulators
Impact-resistant plastic
Easy to clean and disinfect
Designed and tested to meet AMD Standard 003
Available in "Medical Green"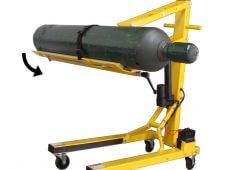 Why risk back strain or injured feet when exchanging medical oxygen cylinders? Our...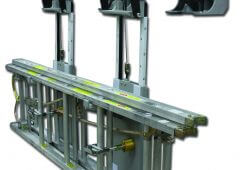 Combines the popular, time-tested LAS design with a new, patented cable and pulley...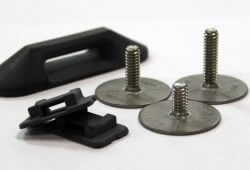 SKU: QM-45100 Categories: Apparatus Components, EZ-MOUNT Fastening System, Fire Tags: adhesive, EZ-MOUNT, QM-45100, Weld Mount, weldmount Learn more!