Our popular straps are now available in a new 1″ width!
The ideal choice for securing smaller equipment, shelf slots, and compartment cubby-holes.
Features:
– 1″ wide heavy-duty, all-weather nylon construction
– A hook and loop closure system that provides extraordinary holding power for its size
– Flexible materials place more of the strap against even the most oddly-shaped tools and equipment, increasing surface area for a better, more reliable hold
– 360-degree grip range
– UV-resistant
– Great for use on land, sea, and air
– More cost effective than conventional mounting systems
Each strap ships with TWO 1″ zinc Footman's Loops. Optional stainless steel Footman's Loops are also available.
Lengths Available:
Note: Total lengths measured from end to end. "Hook" pad is a fixed 3″ on each.
10″ – Model UMVS-1-10
14″ – Model UMVS-1-14
18″ – Model UMVS-1-18
22″ – Model UMVS-1-22
26″ – Model UMVS-1-26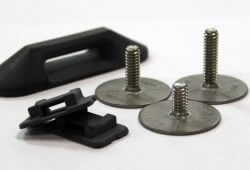 SKU: QM-45100 Categories: Apparatus Components, EZ-MOUNT Fastening System, Fire Tags: adhesive, EZ-MOUNT, QM-45100, Weld Mount, weldmount Learn more!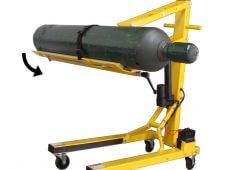 Why risk back strain or injured feet when exchanging medical oxygen cylinders? Our...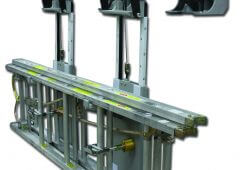 Combines the popular, time-tested LAS design with a new, patented cable and pulley...